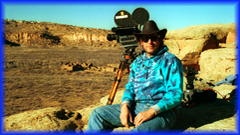 Bill Mitchell
Short Bio:
Cinematographer Bill Mitchell is part of the International Cinematographers Guild, a Local 600 member. He started filming at the young age of 12 and won a student Academy Award in the Experimental category for his 35mm student film "Zebu".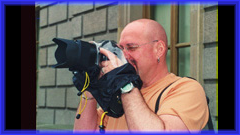 Mark Forman
Short Bio:
Cinematographer Mark Forman is a graduate of NYU's Tisch School of the Arts with a BFA and MFA in Film. In 1984, he won an award for cinematography for the student film "Party Games". In 1988, he produced "Bicycles on Snow", aired on Discovery Channel. In 1994, the film won best film at the Interbike Film Festival. In 1991, he developed and patented the Forman Camera Bicycle, a device for action cinematography.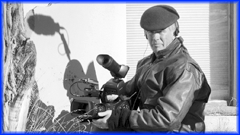 Dave Aubrey
Short Bio:
Cinematographer David Aubrey has, for over thirty years, shot hundreds of projects with an international scope, from documentaries to feature films, television programs & commercials, profiles, promotionals and music videos. Received an American Cinema Editors Nomination in 1993 for Best Edited Documentary for "Baraka". Director of photography and editor for the feature film "Soundman" and for the concert film "Toward the Within" featuring "Dead Can Dance".